CodeMark
CodeMark™ is a building product certification scheme. Third-party CodeMark™ Certification bodies evaluate and certify products to ensure they meet specified requirements of the Building Code. CodeMark™ gives users the confidence that their building complies. Building materials, forms of construction and designs can come under the scheme. Relevant legislation requires Building Certifiers, Designer, Architects, Builders, Home Insurance companies, Customers etc. to accept CodeMark™ certified products.
Codemark Application Form
Codemark Installation Checklist
CodeMark Certificate 3005-Rev 1
BAL 29/Fire Testing
Orangeboard by Ausblox™ has passed extensive fire testing procedures (in accordance with AS1530.8.1-2007), by global testing company Exova Warringtonfire, that enables Orangeboard by Ausblox™ to comply in BAL29 areas (Bush Fire Attack Level). 
OB Ausblox Group Number Cone Calorimeter Test (Rendered)
Full Scale Room Test Report (Non Rendered)
OB Ausblox 

Group Number Full Scale Room Test (Non Rendered)
OB Ausblox Group Number Cone Calorimeter Test (Rendered)
OB Ausblox Flame Retardant BrFr(3194-55-6)
BAL 29 Specification Guide V1
Orangeboard Environmental Impact. 
Orangeboard Installation Guide
Orangeboard Fixing Report
Sunhood/Blade Installation Guide
Sunhood/Blade Engineering Report
Orangeboard Thermal Ratings
Thermal Ratings for Orangeboard 
Branz Thermal Resistance Test
Orangeboard Acoustics Tests
Orangeboard 
60mm Acoustic Test Result
Orangeboard 
 100mm Acoustic Test Result
RW41 & RW47 Acoustic Test
Orangeboard Strength/Impact Testing
Orangeboard Render Specifications
Orangeboard Render Specification
Rockcote Render Specification
RSA Acrylic Render Specification
RSA Bling Render Specification
Euromix Render Specification
LRV (Light Reflective Values)
Orangeboard Light Reflective Value
For any inquiries, questions or information please send an email using the form below
Head Office
Ausblox Australia Pty Ltd
25 Garling Road
Kings Park NSW 2148
Ph: 02 96768444
Email: support@orangeboard.com.au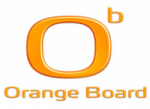 © AUSBLOX Aust Pty Ltd 2020 | Phone 02 96768444 | Enquire about Ausblox Orangeboard™ | Terms and Conditions of Use
Head Office: 25 Garling Road, Kings Park, New South Wales, 2148, Australia
Orangeboard by Ausblox™recommends Insulated Cladding System to those building professionals who seek the highest possible finish with consistent results. It comprises a selection of high quality, components that are fully integrated and have been specifically designed to compliment each other at every stage of construction to produce outstanding results. Website Built by ANY